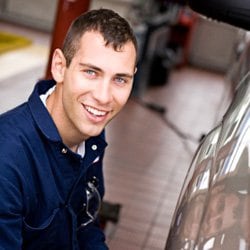 Shop Genuine Ford Parts for Sale in Niobrara
If you have a DIY project planned for your Ford vehicle, having the right parts for the job can mean the difference between success and failure. That's why we recommend choosing OEM parts from our expansive inventory of top-notch car components. OEM parts are designed for your specific crossover, SUV or truck model to ensure a perfect fit and optimal performance. Our parts experts at Moody Motor are ready to answer questions and help you hunt for the perfect parts for your next project, so please feel free to reach out.
Don't Skimp on Quality for Your Ford
When you've invested in a F-150, Escape, Explorer, Bronco Sport or Ranger for your family, choose only what's best for it when the time comes to replace parts or order accessories. Trust the Ford experts in our Niobrara parts center to equip your crossover, SUV or truck with the exact parts it needs. Manufacturer-designed parts or manufacturer-recommended parts are always best because they're hand-chosen by the same people who designed and built your vehicle. They're guaranteed to fit your vehicle, work great for a long time, and save you money in the long run by not having to be replaced every few months.
Moody Motor is Ready to Help You Find the Parts You Need
If you know what parts your crossover, SUV or truck needs, you can fill out our online parts order form. It's the quick and easiest method to order the Ford parts for your next project. If you're not sure what you need or you just have questions in general, give us a call and our parts experts will be happy to help you!