Buying a Car 101: Certified Pre-Owned vs Used Vehicles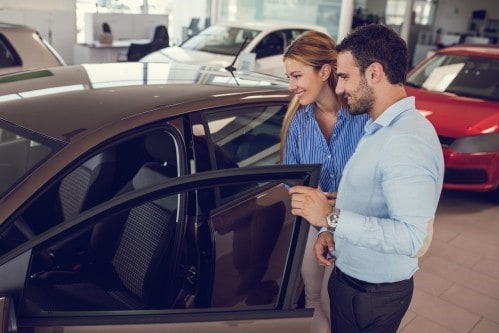 On the prowl for your next vehicle? Even if you have completely ruled out purchasing a new car straight from the factory, you still must decide whether to go the route of purchasing used or certified pre-owned (CPO).
It would be convenient if there was an obvious answer about which option is better; however, you must consider several factors. Here is preliminary look at the pros and cons of both CPO and used vehicles to help you get informed before heading to a new or used car dealership.
What is CPO worth?
CPO cars are generally considered the cream of the crop when it comes to used cars. They tend to be only a few years old and have racked up a conservative amount of miles, according to an article on Edmunds.com. Additionally, they come with an extension of the factory warranty and have been thoroughly inspected. As part of the inspection, any damage or worn parts are repaired or replaced before the car is put up for sale.
Additional perks of certain CPO programs include free scheduled maintenance, roadside assistance, concierge services, or free trial subscriptions to satellite radio, which can translate into the trouble-free experiences most consumers are looking for, writes Brian Moody, executive editor for Autotrader, on the Huffington Post blog.
The downside of buying a CPO vehicle? On average, they cost about $1,500 more than non-certified used vehicles of similar make and model, according to Edmunds.com.
A word of caution - a used car dealership may try to pass off a variety of cars as certified pre-owned, but "only a manufacturer's franchised dealer can sell that manufacturer's CPO vehicles," the Edmunds.com article states. That means a Honda dealership can sell Honda CPO vehicles but not Ford or any other brand as an official CPO vehicle. Also, cars can't be certified retroactively, or while you're in the process of negotiating a deal.
Going with used options
Because of the criteria involved in the CPO process, there are more non-certified cars on the market, meaning you have access to a bigger variety when shopping.
One of the biggest differences between buying used and CPO is most used cars don't automatically come with an extended warranty, especially if you're purchasing from a private party. Even if you shop at a generic used car dealership, the warranty you get likely will be offered by a third-party company, not the manufacturer.
An exception would be, however, if you bought a non-certified car from a private party that still has its new car warranty in effect, Moody writes. If you're buying a car with predicted reliability that's in good condition, the addition of a couple years to a powertrain warranty that comes with buying a CPO vehicle may not be worth the price.
Other cons of buying a used car are you will be responsible for getting an inspection and making repairs, and there will be no added incentives, such as roadside assistance.  
In the end, your choice truly depends on whether the additional cost is worth it. If spending extra is within your budget, buying a CPO vehicle can save you the hassle of having to add your own warranty, make immediate repairs or part replacements, or purchase the additional benefits offered by some CPO programs. To learn more about the pros and cons of buying either a CPO or used vehicle or to browse inventory, contact Moody Motors online or by calling 800-745-5650.